Boise
,
ID
-
83713
(800) 432-0310
Free financial education resources debt management program, Money Fit by DRS offers unbiased guidance to individuals and couples seeking to conquer consumer debt challenges on their way to financial stability and success.
Since founding in 1996 as a 501(c)3 nonprofit credit counseling agency, Money Fit has focused on helping to prevent financial struggles while helping individuals develop strong core competencies in personal finance.
Specifically:
1. offer free, 24/7 access to the public to Money Fit Academy with free courses, blogs, financial calculators, and more.
2. Through Debt Management Program (DMP), they work with client's current creditors to lower their interest rates and stop late and over-limit fees.
3. Graduates struggling to afford their student loan payments can use Money Fit counselors to take them through the repayment plan qualification process step-by-step.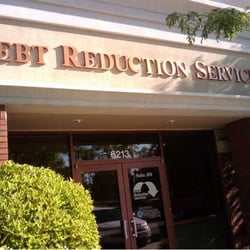 Hours
Monday

8:00 AM - 5:00 PM

Tuesday

8:00 AM - 5:00 PM

Wednesday

8:00 AM - 5:00 PM

Thursday

8:00 AM - 5:00 PM

Friday

8:00 AM - 5:00 PM

Saturday

closed

Sunday

closed